If you do what you have always done, you get what you have always gotten.
 - Boostball
Innovation is the key for small business! As Boostball continues to evolve and innovate to survive, it has been a rollercoaster ride, so being brave and innovating has kept us alive!
As we launch our new website, I thought I would share with honesty, our journey so far.
My journey into the food business started from a clinical background, for 25 years I have run my rehabilitation clinic treating my clients with various structural/biomechanical injuries and dysfunctions, healing is my true passion in life. My quest to master my trade lead me down a path of holistic health, studying continuously with some of the greatest teachers in the world-  The Chek Institute (https://chekinstitute.com), Barral Institute (https://www.barralinstitute.com), Cranial Sacral Therapy (http://www.upledger.co.uk), Neuromuscular Therapy (https://stjohnseminars.com/phil.html).
Learning the role of nutrition, lifestyle and stress management to help my clients restore their health and reduce their pain.
For me, the gut is the foundation of all health, lose the integrity of the gut lining and all hell can break loose within the body. Inflammation & pain can cause havoc, so much disease and dysfunction start with the breakdown of the gut wall. It was with this in mind that I had my first inspiration into the food sector, I created and launched the UK's first coconut milk ice-cream which went on to become The Coconut Collaborative. My initial recipes were always free from Dairy, Gluten, Soya and Sugar with no artificial additives, I wanted to create recipes that were gentle on the gut with natural probiotics added to improve immunity. It was a steep learning curve and lots of mistakes were made but I truly believed in the power of coconuts and it grew quickly into an innovating market leading brand.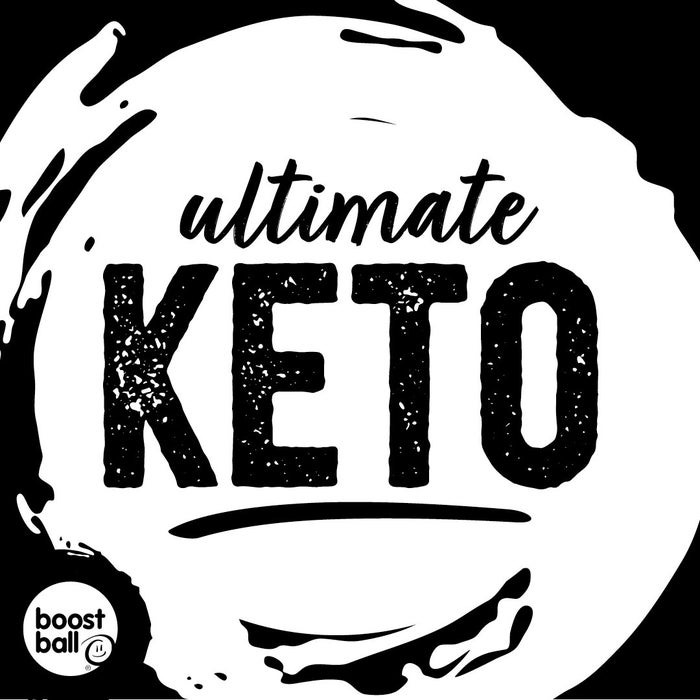 With the experience of TCC behind me and always looking for the next opportunity in food trends, Boostball entered the protein ball market six years ago. The aim was simply to create a clean label, a great tasting protein ball with a mission of bringing protein snacks out of the gym and to the masses as a healthy snacking alternative. We wanted to make it tasty and convenient to consume and great tasting nutritious snacks.
We built our own manufacturing site to be nimble and move quickly through NPD and launch quickly into market. To be honest we were naïve and believed that we were better than the competition and that Boostball alone would bring us the glory and the sales. We focused on the convenience sector gaining listings at airports, train stations, gyms, offices and cafes, with very little focus on online sales.
We didn't really understand the power of some of the mainstream protein players that dominated the space. We battled and battled taking two steps forward and one step backwards. When Covid hit, we like many other companies we were knocked sideways, we went from our best sales month in February 2020 to our worst sales month ever in two months.  From 14 staff down to 1, I honestly thought we were finished! But looking back Covid was probably the best thing to happen to our business, it gave me the time and space to get back to what I love doing which is to innovate.
For 12 months I knew we were not destined to thrive in the protein sector. Despite having great products, we were getting by but not different enough to achieve what I wanted for the brand.
As a keen biohacker myself, I'm always looking for an edge.  Whether it be fasting, breath work, ice baths, infrared saunas, meditations, plant medicine, mushrooms, you name it - I've tried it!
My practices allow me to tap into the innate creativity that is within us all, when you quiet the mind the incredible unfolds! I believe all of our answers are in the void of a quiet mind.
Keto had been on my radar for a while, I was interested in the movement. Not particularly for weight loss but for improved performance and access to creativity.  Looking at how the movement was sweeping through North America I knew there was opportunity in the UK, as many trends tend to follow suit in the UK from the US where the market was huge.
The problem with many of the keto snacks I noticed on the market, was the inferior quality of many of the ingredients - especially in terms of the artificial sweeteners.
The Covid period gave me the time to get back into the test kitchen and play with the keto concept with Boostball's special way of combining great quality ingredients alongside great taste. It was not easy and it honestly took months of trials! Many of which were actually inedible! So many times I was told by the team that it would never work and to give up on the idea!!
I'm pleased to say that after nine months of development we finally got there!  We launched four flavours of our keto bites in the Summer of 2020. The problem was that most of our customers were still shut or operating in a limited way. Late to the party we focused on our online offering and despite my reservations about Amazon and their practices, we launched the Keto range on their site. Without question, as much as I hate to admit it - Amazon saved Boostball! The demand for keto was huge and we have built a significant business with them. Amazon gave us the confidence to expand the range and we gained some great listings in Sainsburys, Holland & Barrett and Ocado.
I knew we were onto something good! Within 18 months the Keto Range became 80% of our sales. We continued to extend the range and to innovate the UK's first Keto ready to drink (RTD) shakes and Keto Protein Shake Powders. All packed with high quality MCT powder, which has been the main ingredient in all of our Keto Range.
I can't quite let go of the coconut connection since founding TCC! It really is a super food with amazing fats that work extremely well with the keto diet.
We continue to evolve and innovate and as we launch our new website with The Hut Group. Our goal is to become the UK's premier Keto brand site. We have extended the keto bite range with two fantastic new flavours, an almond based Cherry Bakewell flavour and the UK's first CBD based keto snack – Keto Kalm's. To combine the incredible benefits of high-quality organic CBD oil from the guys at Mee CBD and keto snacks. We have added some great keto baking kits to our range, along with our new Keto Kupboard range which enables our customers to purchase great quality keto ingredients at great wholesale prices, we realise that keto followers love to cook/bake and create their own recipes.
The demand for our range has expanded rapidly in the past six months beyond the UK, with new customers in South Korea, Japan, Australia, New Zealand, Saudi Arabia, Canada, Bahrain. Boostball is now thriving due to innovation and being brave.
We hope you continue to enjoy Boostball products as we continue to evolve and expand into new sectors. As a small business your loyalty is so valuable to us, we still run our own production site in Leigh on Sea in Essex and our small team work extremely hard to distribute the Boostball range across the country and further afield.
Thank you all for your custom.
Steve Bessant
Founder