Jess Gordon Brown – Training And Fuelling Like An Athlete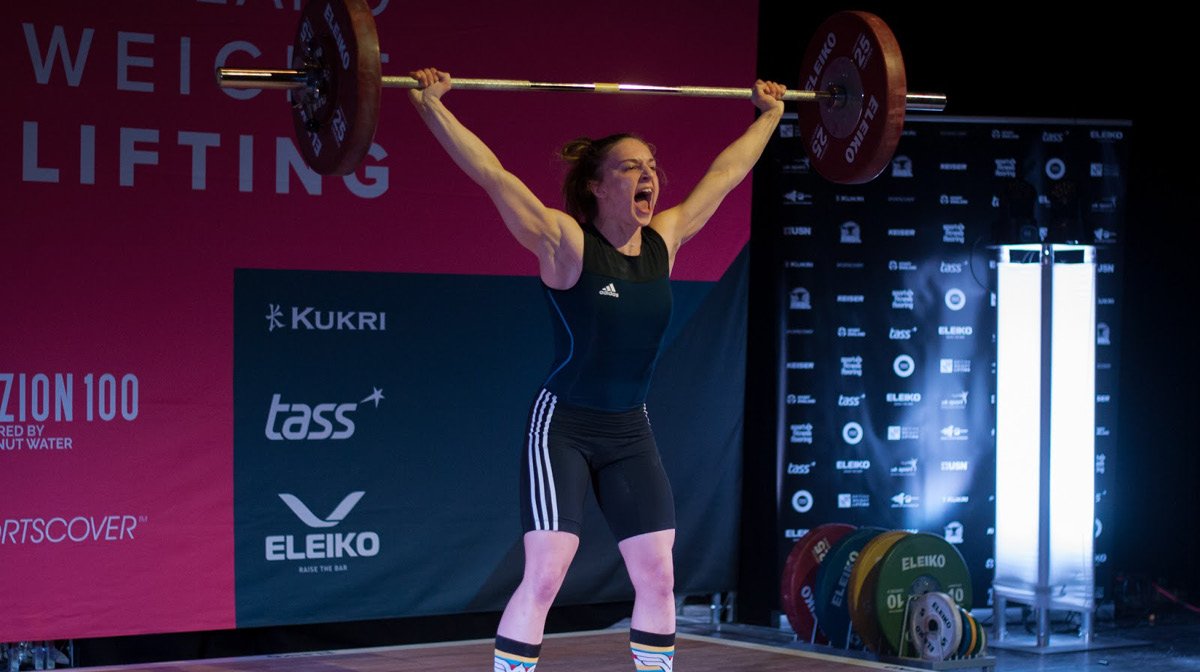 Introduction
When a sport becomes more than just a hobby it is important to get the balance right between training efficiently and correctly fuelling yourself up. Timing is everything and that's where Boostball comes in to lend me a helping hand on my busiest of days!
Present Training Schedule
Currently my training schedule for Olympic Weightlifting is pretty serious. I train between 4 and 5 days a week and I make sure on my rest days I am giving my body everything it needs to recover properly. My training is much more structured than it used to be, with specific goals and competitions in mind. My lifestyle fits around my training, not the other way around.
I've made the decision to only work part time and mainly for my own coaching business "JGB Coaching" so that I can prioritise my training and have the flexibility I need to fit everything in.
Olympic Lifting is not like other sport such as gymnastics where you can spend between 15-30 hours a week training. You generally only train for a maximum of 3 hours a day with rest days spaced evenly throughout the week. Often I prefer to split my sessions up into a morning and afternoon workout so that I don't spend longer than needed and have enough energy to train optimally. When you get toward the end of a 3 hour session you feel tired, sluggish, and your training suffers, as well as taking longer than when you're fresh.
Having fast release snacks on hand such as Boostball Protein Bites, have been a lifesaver during longer days of working and training. They are packed full of natural sugars which is great to kick you out of the hole during a session. Not to mention the added bonus of each pack containing 10g protein! Out of all of their products these are an absolute staple in my diet, and I often carry a few packs around in my car/ training bag. Salted Caramel and Lemon Drizzle are by far my favourite of all of the flavours.
How Did I Find Training During Covid?
Training helps to keep me sane, and it's the only reason that I managed to get through lockdown without losing it. I was training in the local park on a tabletop for the majority of the first lockdown which had its challenges but was overall a great experience as it taught me a lot about myself and what measures I would go to to work toward my goals. The fresh air and sunshine was also a plus! I had to change my eating schedule quite drastically to avoid any unnecessary weight gain because I was not moving around as much as I had done pre-covid. I switched over to a reduced carbohydrate diet on my days off training to help keep my weight in check.
Having the Keto Boostball Burner Bites on hand was a great way to stop me reaching for the chocolate tin. Fuelling yourself correctly is very important for Olympic Lifting as you can't outlift a bad diet. It affects your training quality massively and can be the make or break point between a great or a rubbish session.
The Future
Over the last 2 years I have made huge improvements in both my technique and my strength. My total has gone from 163kg (75kg snatch, 88kg clean and jerk) at the end of 2018 to 198kg (88kg snatch, 110kg clean and jerk). I am hoping to hit the big 200kg total by the time Nationals rolls around at the end of the month as I missed out on that opportunity last year.
I have my eyes on several international competitions both this and next year; the Senior World Championships in October is one of the big ones along with the Birmingham 2022 Commonwealth games next August. I am ranked top in the UK for my weight class (u59kg) which gives me a good chance of being selected for one or both of these competitions. For now I'll keep my head down and work towards achieving the shorter term goals if I want to keep that ranking. The work never stops and the competition is always right behind you, reminding you not to let your guard down.
You can follow my Olympic Lifting journey to qualify for the Commonwealth Games on both my Instagram and Facebook @jgbcoaching.