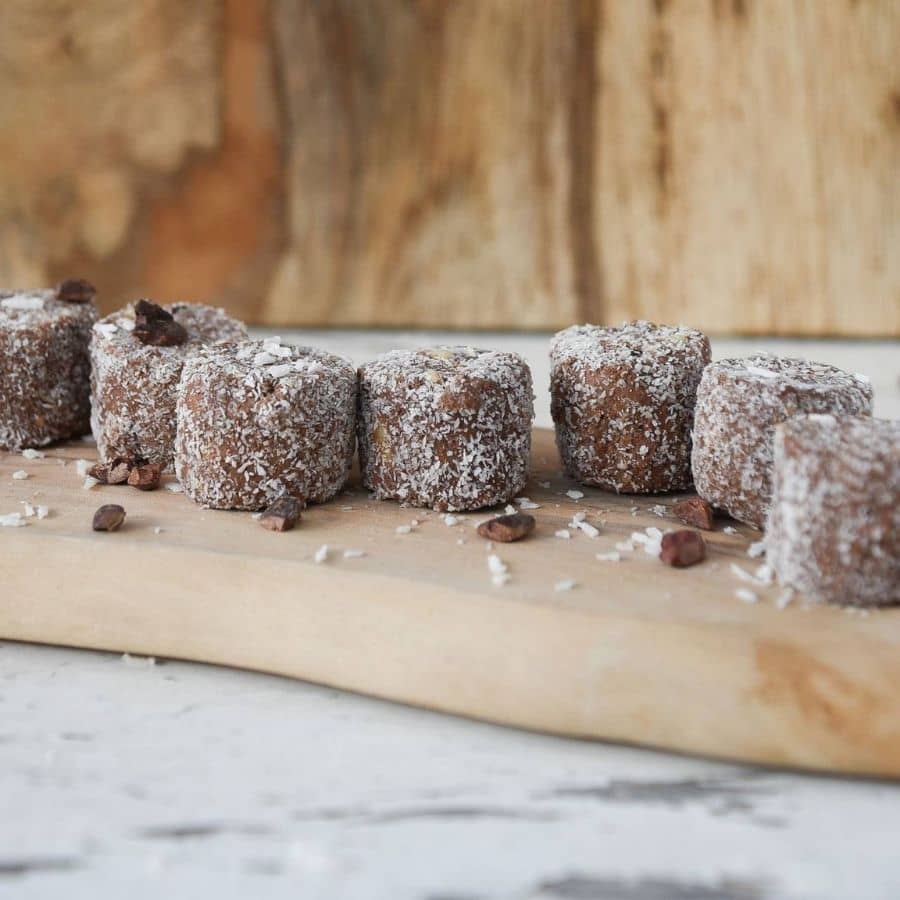 WHAT IS KETO?
THE KETOGENIC DIET IS ESSENTIALLY A LOW-CARBOHYDRATE & HIGH-FAT DIET, IT HAS FAST BECOME THE GO-TO DIET FOR CONSUMERS TO SHED POUNDS.
The diet alone is proven to improve energy and speed up weight loss by putting the body into ketosis; a metabolic state where levels of ketones are raised in the body's tissues, which creates a natural shift to burn fat rather than carbohydrates, which amplifies the ability to lose weight.
Despite the recent surge of interest in the diet, it actually dates back to the 1920's making this diet 100 years strong. Historically it has been used to treat drug-resistant epilepsy in children, yet over time it has been successfully used as a weight loss method.
By encompassing the all-important low-carbohydrate, high-fat elements, we have created a range of products that include the benefits of the keto diet but with some additional advantages as well. Like all our Boostball products, we have aligned with an all-natural approach, to go beyond the element of just weight loss and to use a focus on the natural and nutritional benefits of the Keto regime. We use absolutely no added nasties in our products, just 100% natural goodness! So, with a growing interest for Keto snacks on the health market, we wanted to evolve our products to complement this.
The most obvious benefit is weight loss though this diet has a multitude of benefits including:
Increased energy levels
A greater proportion of weight loss comes from the abdominal cavity
Triglycerides tend to drop drastically
Improvement of heart health
Increased level of the good cholesterol
Reduced level of blood sugar & insulin levels
Lowers blood pressure
Therapeutic for many brain disorders such as epilepsy, Parkinsons disease & Alzheimer's
Our Keto range further provides additional benefits with a low sugar content with just 0.35g per bite. They are a great source of fibre and each of the products is 100% Vegan. Yes, we feel very strongly for good health and this works hand in hand with support for our environment, so we have worked hard to support the war against plastic on our planet.
Though the Keto range has been devised with those following the Keto diet in mind, we have created the products for anyone to enjoy whether following the Keto diet or not. They have a healthy balance of natural ingredients to support good overall health, for energy & to satisfy the taste buds too!
Our Keto products have been supplemented with MCT which stands for Medium Chain Triglycerides. These are the body's preferred source of energy that are metabolised into Ketones. The Ketones transport energy to the body, supporting many areas of our health including increased energy levels, mental clarity, optimum metabolic and cellular function and they are known to speed up metabolism.&nbsp.

Derived naturally from coconuts, MCT's have added benefits of prebiotics to support gut health, so we thought this would be the perfect addition to our Keto range both in the products & on it's own to supplement any of your own Keto recipes.

KETO FOOD SHOPPING LIST
THERE IS NOTHING WORSE THAN SHOPPING AISLES FULL OF TEMPTATION WITH THE WRONG FOODS FOR YOUR REGIME, SO WE HAVE DEVISED A LIST OF GO-TO FOODS TO KEEP YOU ON TRACK.
These are our clean options for the Keto Diet which have been selected to ensure you don't consume any nasties & optimise nutrition, for the healthiest of results. Feel free to print & take along with you to the supermarket, or save this page & come back to it when your next shop is due.
Happy Shopping! …
Let's start with Protein, a valuable food source & entirely acceptable when sticking to the Keto principals. All of these are entirely Carbohydrate free:
All Meat: Beef, Lamb, Chicken, Turkey, Pork, Duck & other fowl
Organ Meats
Game Meats
Deli Ham, Chicken, Turkey, Beef
Bacon
All Fish & Shellfish
(WARNING: avoid sugar's and additives in all varieties, especially pre-cooked meats)
Another acceptable protein:
Eggs – though these do have a very small percentage of carbs
We love to use Collagen Powder too – the grass-fed varieties
For our vegetarian friends, here is a rundown of soy-based proteins, though inevitably higher in carbohydrates, these are considerably lower in carbs than most veggie choices.
Firm Tofu
Silken Tofu
Soybeans
Tempeh
Soy Nuts
These seafood options are great for both protein & fat –
Prawns
Shrimps
Crawfish
Crab
The following are good but be aware of carbohydrates in these –
Oysters
Lobster
Squid
Mussels
Clams
Scallops
Fat's are important for the Keto diet & plant based fats are of optimum benefit, which will keep protein at a moderate level & ensure your saturated fat level's are high.
MCT (Our powder)
MCT Oil
Coconut Oil
Olive Oil
Macadamia Oil
Avocado Oil
Sesame Oil (in moderation)
Walnut Oil (in moderation)
Cocoa Butter (found in our Boostball Burner Bites)
Grass Fed Butter
Ghee
Bacon Fat
Duck Fat
Lard
Vegetables are essential in our diet to ensure we receive essential nutrients & a healthy digestive system – these should NOT be missed off!
Though most vegetables have carbohydrates, they do also contain a high amount of fibre.
Aim for a good amount of low-carb veggies like the below –
Peppers – all colours
Broccoli
Green Beans
All Green Leafy Veggies
Brussel Sprouts
Asparagus
Cabbage
Kale
Leeks
Cauliflower
Courgette
Mushrooms
Onions
Garlic
We all know Fruits are high in sugars & thus carbohydrates, so keep these lower carb options of fruit to a minimum –
Berries such as – Strawberries, Blueberries, Raspberries & Blackberries
Lemon
Lime
Watch the carbohydrate levels in some dairy-free options
Grass Fed Cow's Milk is our preferred Dairy source
Coconut Milk (organic preferred)
Almond Milk (organic & gluten free preferable)
A perfect source of fat & protein, though for some, Nuts & Seeds affect weight loss due to the carbohydrates they contain.
If you notice this, reduce the amount in your diet to see if that makes a difference.
Nuts –

Macadamia, Pecans & Hazelnuts (lowest in carbohydrates)
Almonds, Peanuts, Walnuts, Pistachio Nuts, Pine Nuts (in moderation)
If you go for any Nut Butter's – ensure you select those made with 100% nuts & without any additives such as sugar.
Seeds –
Pumpkin Seeds
Sunflower Seeds
These are the perfect way to liven up your food, though do ensure you read the labels of any dried herbs or seasonings & select those without any sugar, artificial sweeteners or other ingredients.
Sea Salt
Pink Himalayan Salt
Black Pepper
White Pepper
Rosemary
Thyme
Oregano
Basil
Cinnamon
Turmeric
Ginger
Cumin
Cloves
Chilli Powder
Curry Powder
Though higher in carbohydrates, these flour alternatives are considerably lower in net carbs than regular white and wheat flour. Ideal for baking, though should only be consumed in moderation.
Coconut Flour
Ground Almonds
Psyllium Husk
Avoiding sugars altogether is advised on the keto diet, though there are some superb natural sweeteners to curb your sweet cravings-especially when first starting out.
They won't affect your glucose blood sugar levels anywhere near as much as regular sugar will.
Erythritol (this is our favourite & we use this in our Boostball Burner Bites)
Stevia (also in our Boostball Burner Bites)
Monk Fruit
Xylitol
If you're needing a low or no carbohydrate alcoholic beverage here & there, here are a few to choose from –
Gin
Vodka
Tequila
Rum
Whiskey