Who Are Bellygoodness and Why Are Their Products Great for Gut Health?
Hello! We are Bellygoodness and our passion is gut health! And why not when a whopping 80% of our immune system comes from our gut and amazingly 90% of the body's serotonin (happy chemical!) is produced here! Now more than ever, having good gut health is the key not only to a healthy body but also a healthy mind.
We are delighted that the importance of gut health is starting to be featured in the main stream media and that major brands understand the significance and need for these types of products and the impact this can have on people's overall health and wellbeing. Unfortunately, a lot of brands fall into the trap of adding some prebiotics or using some fermented vegetables and think this enough.
Whilst we agree, Prebiotics, probiotics and foods such as sauerkraut & kimchi are amazing and great for the gut – they are quite often not enough to help with guts that are a bit out of balance or overly sensitive, often using high sugar and contradictory ingredients. After all sugar is the enemy! And a great way of keeping sugar content low is the keto diet. There are so many benefits of the keto diet – high energy, reduced appetite, clarity of mind, weight loss but it can also be beneficial to those suffering from a gut imbalance or sensitive digestion.
So how do we get good gut health I hear you ask?
We've got you covered!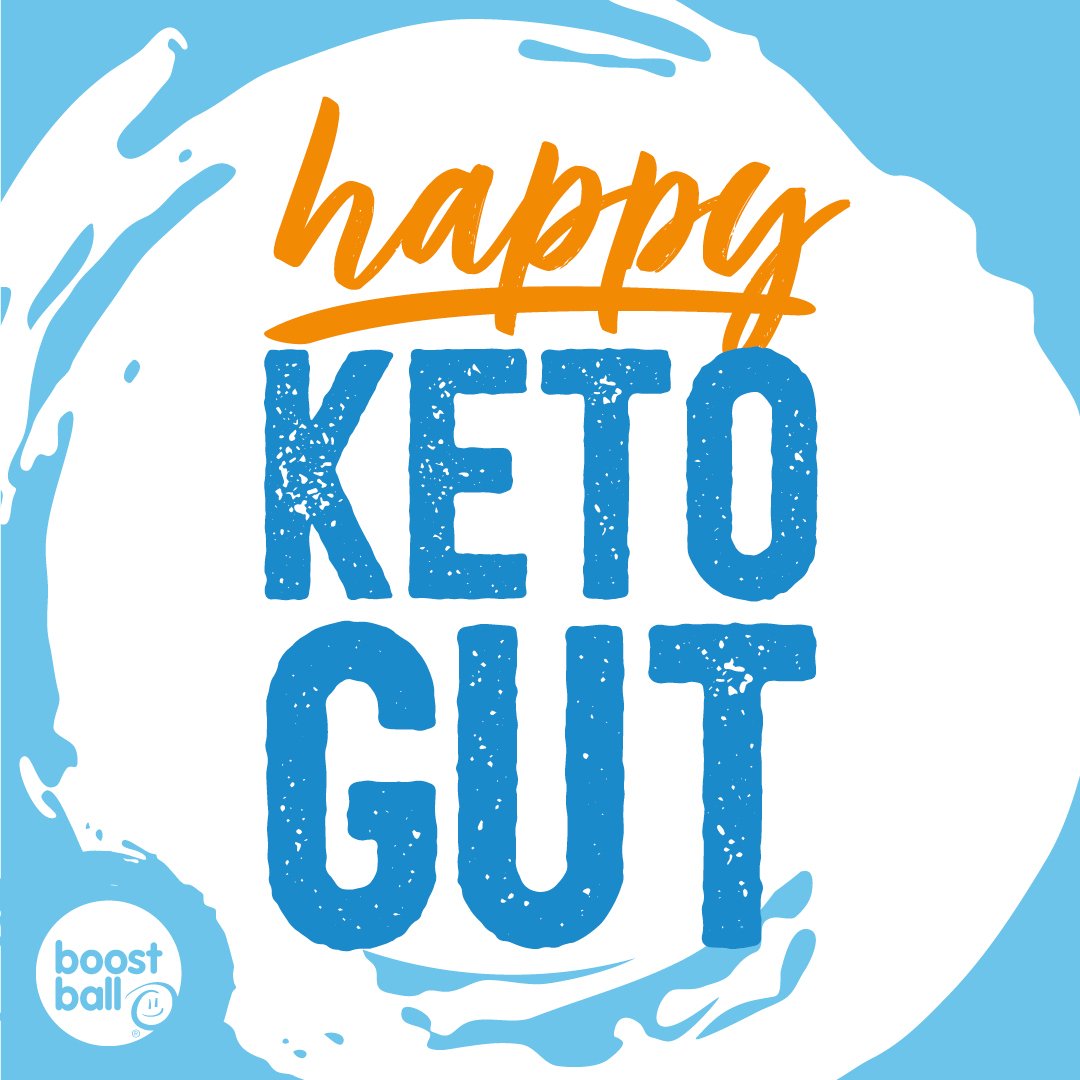 – Start with taking a good quality probiotic
We should all have a balance of 80% good bacteria and 20% yeast in our gut for optimum function and keeping that good bacteria topped up is essential. See our very own brand of probiotic (acidophilus) HERE
– Next eating fermented foods such as sauerkraut and kimchi
These are a great source of prebiotics (food for your good bacteria). However, don't over do foods that will ferment in your gut after eating, like green leafy vegetables, onions and garlic. Whilst these foods are wonderfully nutritious, they can lead to your gut being out of balance and cause bloating, wind and abdominal pain. Eat more whole foods and less processed foods. In our busy lives this isn't always easy. But the addition of added sugar and additives to most processed foods make them a bad addition to your diet. A bonus point for Bellygoodness – we don't use any added sugar, artificial additives or preservatives!
– Get enough fibre!
Getting a normal healthy, daily bowel habit is essential. A sick colon creates a sick body – and a backed up colon can be blocking absorption of the vital nutrients in your food, essential vitamins and minerals.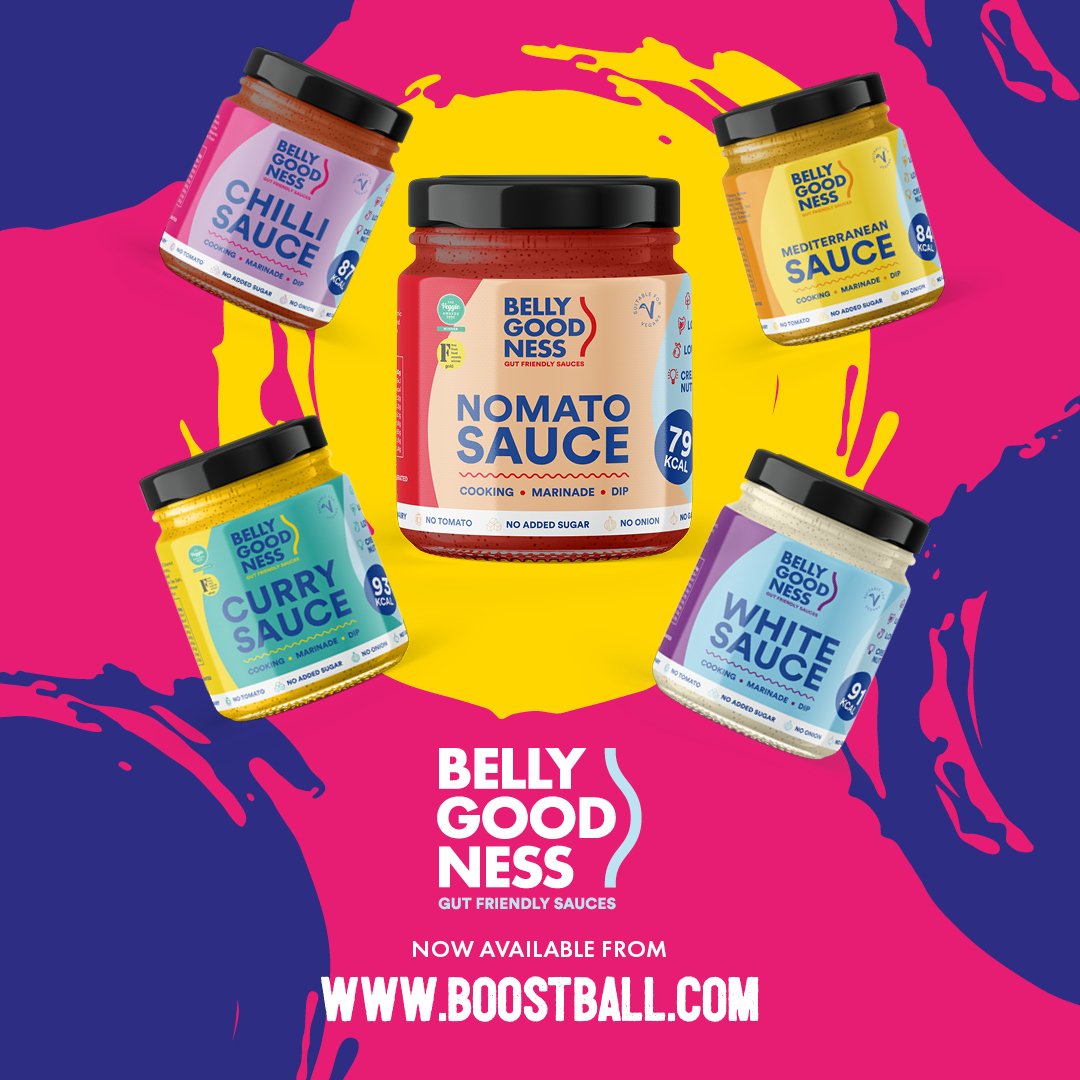 It can be hard to find a one size fits all in a good product, however here at Bellygoodness we have done our utmost to develop a range of sauces that exclude the ingredients that we know affect a sensitive digestion and free from known allergens but are also fodmap friendly and keto friendly. We try and please as many dietary requirements as possible in one extremely tasty package.
Our range currently consists of:
Nomato
Curry
Mediterranean
Chilli
White sauce
Our sauces are unique as they are all:
Freefrom gluten
Freefrom diary
Freefrom soya
Freefrom artificial additives
Freefrom yeast
Freefrom added sugar
Freefrom onion
Freefrom garlic
Freefrom tomato
Freefrom nuts
BUT they are FULL of flavour! Because they are plant based and just flavoured with herbs and mild spices, they are also vegan.
Who are Bellygoodness?
In case you don't already know, we'll give you some background on Bellygoodness.
Bellygoodness was created by mother and daughter nutritionists who run their own allergy and intolerance clinic in Essex, for many of their patients suffering from gut disorders.
Gail and Francesca noticed that their patients were really missing 'normal dinners' in particular tomato based meals along with garlic and onion – ingredients which can irritate the gut and cause an imbalance. They started creating recipes that are tasty, full of flavour and more importantly using gut friendly all natural ingredients.
Bellygoodness is going from strength to strength evolving and adapting. We rebranded at the end of last year (it kept us busy during the pandemic!) as we took on some industry advice with regard to our design and we were very keen to move to recyclable packaging. Being environmentally friendly was a big objective of ours and had been a priority for us for some time. We were delighted to launch our fully recyclable glass jars at the end of 2020, and the feedback has been superb!
Our sauces are already award winning, receiving x2 gold and x2 silver Freefrom awards in 2019, 2020 Veggie award winner in the store cupboard category, shortlisted for gut health product of the year in 2020 and recently winning a further 3 awards at the 2021 Freefrom awards. Our sauces are unique – they are the only Freefrom cooking sauce of their kind on the market, targeted at people with gut and digestive disorders along with those that want their gut health to be at its optimum.
Gut health not only affects digestion but also the immune system, mood, hormones and concentration. In addition our sauces are also allowing people with digestive disorders to enjoy meals they thought they could no longer have. Now more than ever the pandemic has encouraged people to look at their own food consumption and immune system and how it can be looked after and indeed boosted. There are no gut health gimmicks with our brand, but born of real life experience and nutritional science. We have worked hard to make our labelling clear for consumers and feel we are a brand our customers can trust.
The Future for Bellygoodness
In 2022 we are continuing to push forward and looking to expand our range to further promote and encourage better choices.
By Francesca Griffin, Clinical Nutritionist & Co Founder – Bellygoodness
You can now purchase Bellygoodness from our website SHOP NOW
For further info from Fran & Gail from Bellygoodness follow their journey on Instagram HERE for all the latest updates in the world of great gut health.